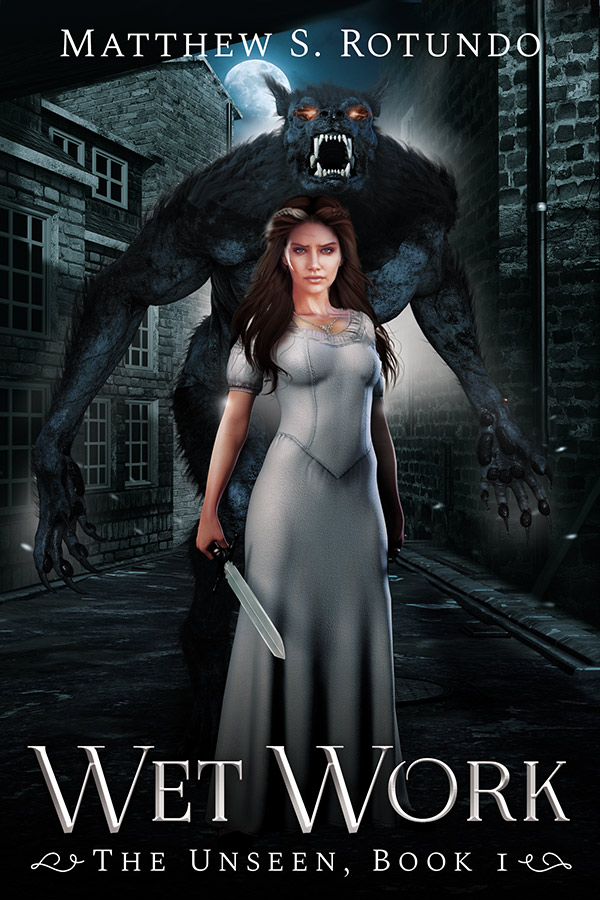 Now Available! Check out Wet Work, the latest from Matthew S. Rotundo.
They Call Themselves the Unseen.

In every major city in the world, they lurk—scheming, controlling…and feeding.

Emily Gordon knows them all too well. A pillar of the Omaha community, she is the wealthy and respected founder of a local shelter for homeless teenagers. No one knows the source of her fortune, nor what she did before she came to town. But that past resurfaces the night one of her charges is found brutally murdered, and she learns to her horror that the Unseen are involved.

They have set their sights on Omaha. And Emily is the only one who can stop them.

As werewolves, demons, and other dark forces align against her, Emily fights to keep from reverting to the woman she once was. But with the Unseen, it always comes down to wet work. She'll have to risk the new life she has built for herself to have any chance of defeating them.

"Fans of Jim Butcher will love this fast-paced supernatural thriller, filled with just the right balance of horror and heart." — New York Journal of Books
Where To Buy Wet Work
And don't forget these other fine titles: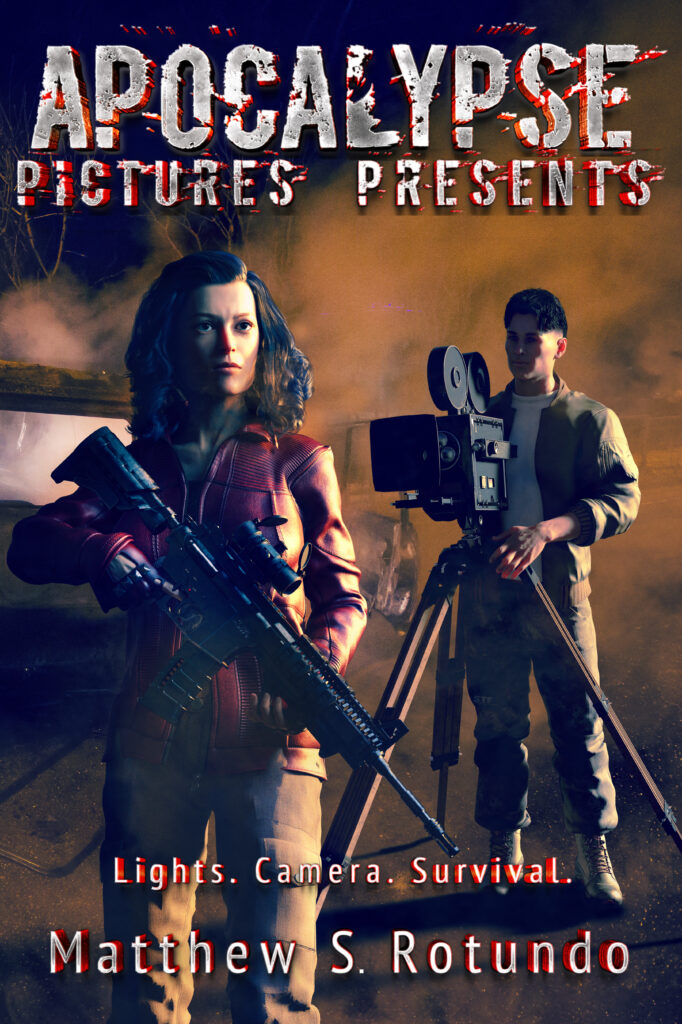 Now Playing at Ruins Near You: Apocalypse Pictures Presents.
In the aftermath of a catastrophic pandemic called the Red Death, those who remain have banded together in barricaded enclaves, struggling to survive in a world where no one goes unarmed anymore.
But Gil Thornton, an aspiring screenwriter and director before the plague, has a crazy dream–to make a movie in the ruins of civilization. He has one working camera, a script, and a dedicated cast and crew, each with their own set of skills. When a disastrous encounter leaves the Apocalypse Pictures team devastated and without hope, Gil decides their only chance to finish the film is to break into the heavily guarded Hollywood Hills and shoot on the Universal Studios backlot.
To get it done, they must face nanotechnically reanimated corpses, a madman from Anaheim and his rodent-garbed gang, and a former movie mogul backed by a private army. Gil and his team will have to choose between getting the shot and saving lives—unless there's a way to do both…
Where To Buy Apocalypse Pictures Presents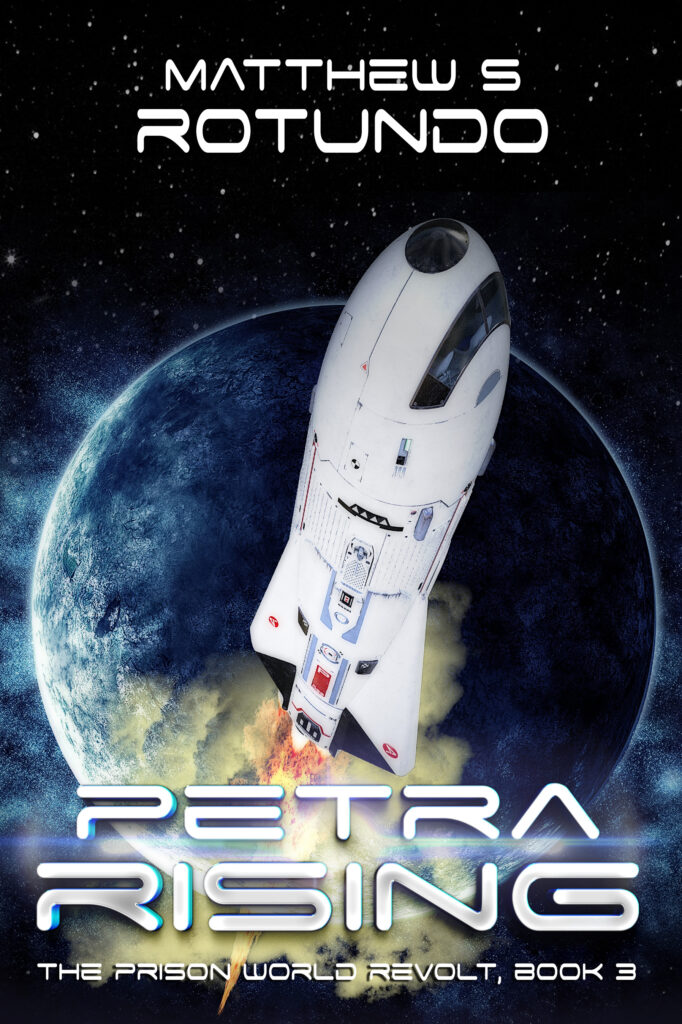 The Saga Is Complete! Petra Rising is the climactic volume in The Prison World Revolt series.
The Prison World stands alone. The battle for freedom reaches its climax. Will Petra rise . . . or fall?
Order your copy at any of the outlets below.
Where To Buy Petra Rising
The Saga Continues! Petra Released is the second installment in the series that readers are calling a "sledgehammer rollercoaster story" and "richly imagined and riveting." Read a free preview, and get your copy at any of the outlets shown below.
Where To Buy Petra Released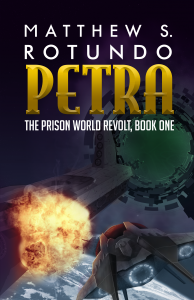 See where it all began! Petra is the first book in The Prison World Revolt series. Read a free preview.
Get your copy at any of the outlets below.
Where To Buy Petra