Spring is here, so what the heck:  I'm having a sale on the Petra books, now through May 7th. The ebooks are going for just $.99. That's right; a measly buck gets you an ebook edition of either Petra or Petra Released.
So if for some weird reason, you don't have your copies yet, well, now's your chance! See the links below for your vendor of choice.
Sale ends May 7th, so don't delay!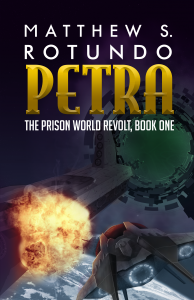 Where To Buy Petra
Where To Buy Petra Released